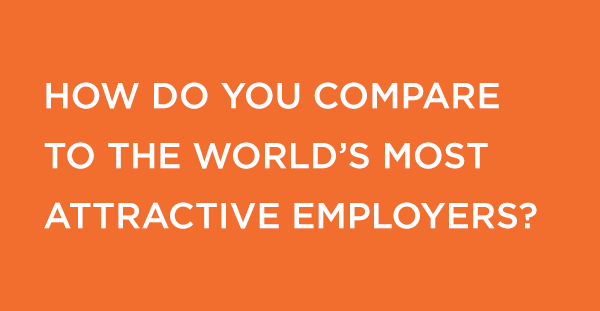 The topic of employer brand raises many questions. Who owns 'employer brand' within an organization? What does an impactful EVP look like in my industry? Should the employment brand align with the corporate brand? And so on. While no two companies are exactly alike, we should take note of some industry trends. A recent Universum study compares companies large and small to some of the world's most attractive employers to see how they stack up.
WHO OWNS EMPLOYER BRAND?
There's not always one answer to this question. Many companies share responsibilities across Recruitment, Human Resources, and Internal Marketing. That said, the same report suggests that the majority of brands considered to be attractive employers handle their employment brand in recruitment.
WHAT SHOULD A STRONG EVP LOOK LIKE?
Value propositions will always vary based on your industry and audience. As more options become available for candidates, the depth of your value propositions will act as a key differentiator and often dictate whether or not you're able to hire top candidates. From culture to development to diversity & inclusion, having a well-rounded set of EVPs and communicating them in a way that resonates with a candidate will make all the difference.
SHOULD THE EMPLOYMENT BRAND ALIGN WITH THE CORPORATE BRAND?
We hear many answers to this question. The truth is that you have two very different audiences, seeking very different messages. Many modern job seekers want to align their values with those of a potential employer. The study shows that 79% of top employers align their mission and vision with those defined by the corporate brand. Compare that to other companies, of whom only 59% showed the same alignment. In short, the right answer to this question is that it depends entirely on the content that you're creating. Creating alignment between your corporate and employment brands can be powerful, but only in the right places.
WHERE CAN I LEARN MORE ABOUT COMPETING WITH THE BEST?
Easy, click here.