How long will a job seeker spend reading my job posting?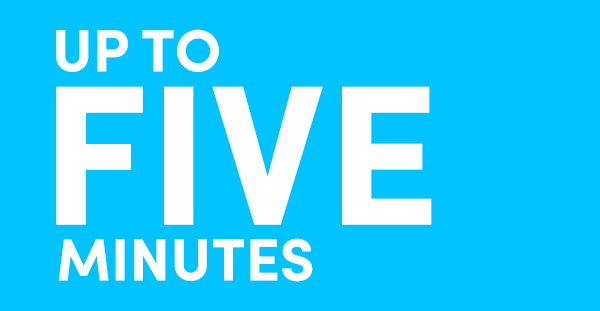 Let's find out how to make it 5 minutes well spent…
Over the years, job postings have evolved from a barrage of keywords to an inspiring story of what might be. While keywords remain relevant, a senseless string of gimmicky buzzwords will disengage top candidates. On the other hand, delightfully fluffy postings can lack relevance on a search engine or job board. So how do we meet in the middle?
After researching, writing and analyzing the impact of more job postings than we care to admit, we've found a formula that works.
Now, before we dive into SEO versus Brand, let's talk about job titles. Understanding the impact of keywords is important in the title, but not uniform. There's a strategy behind every title that requires collaboration from the client and the agency to produce great titles. For example, strategies like creating a mobile-friendly job title may be moot if the job seeker audience is searching on a desktop.
There is one nearly universal rule that we can say with certainty. Some abbreviations are just empirically bad. (For example, using "Sr." versus "Senior")
Into the weeds we go…
Job Posting Content:
For maximum effect, include the job title and location in:
– The title of your job description
– The opening paragraph
– The URL
– The meta title & description
Avoid gimmicky buzz words that sound good, but are not searchable or relevant.
Lead Strong with Employee Value Proposition.
– What is the compelling 'pitch' to a job seeker?
Follow your 'pitch' with brand positioning and proof of value proposition points.
– How should your company be positioned in your markets?
Share success stories related to the role.
– This will relate to skills or talents you want to see continued
Create an inspiring view of the role and how it adds value.
– Share day-to-day examples or a leadership view of the role and why it's important.
Warm up dry qualifications
– Use subheads and a friendly writing style to break out of bullet points. Be surprising.
Share what the company sees as a good fit – don't make them guess
– From personality to character to work-ethic. What was a good fit in the past that should be present now?
Technical Aspects:
Keep your posting URL simple and relevant.
– Include keywords
– Avoid using numbers or special characters
– Use hyphen, not underscore, when needed (avoid if possible)
Don't forget meta titles and meta descriptions.
– Keep the title simple and to the point. Job title and location when possible
Host the job posting on your website.
– Having your postings connected to other job related content will improve its relevance
This seems like a lot for a simple job posting, right? Well, as we know, the data shows that job seekers will spend a significant amount of time interacting with your job posting. Don't give them a reason to not apply.
CLICK HERE to see how this strategy can apply to you.