What does the impact of Harvey & Irma mean for the people?
In recent weeks, two major hurricanes have made landfall in the United States causing catastrophic damage to homes and businesses across Houston and much of Florida. It remains to be seen just how many billions of dollars will be needed to rebuild but comparisons with similar disasters — Katrina and Andrew — show there's a long road ahead.
More than a decade later, New Orleans is still recovering from the effects of Katrina with approximately one million people displaced. Tens of thousands of those people would never return. In fact, New Orleans current population of 343,829 (Source: suburbanstats.org) is still approximately 120,000 less than pre-Katrina.
Hurricane Andrew, the last Category 4 hurricane to make landfall in Florida, forced more than 353,000 people to leave their homes in Miami-Dade County. Almost 40,000 of those would never return. Although devastating in and of itself, what is most concerning is that Andrew's land mass pales in comparison to that of Irma. See the visual reference below placing Andrew and Irma side-by-side.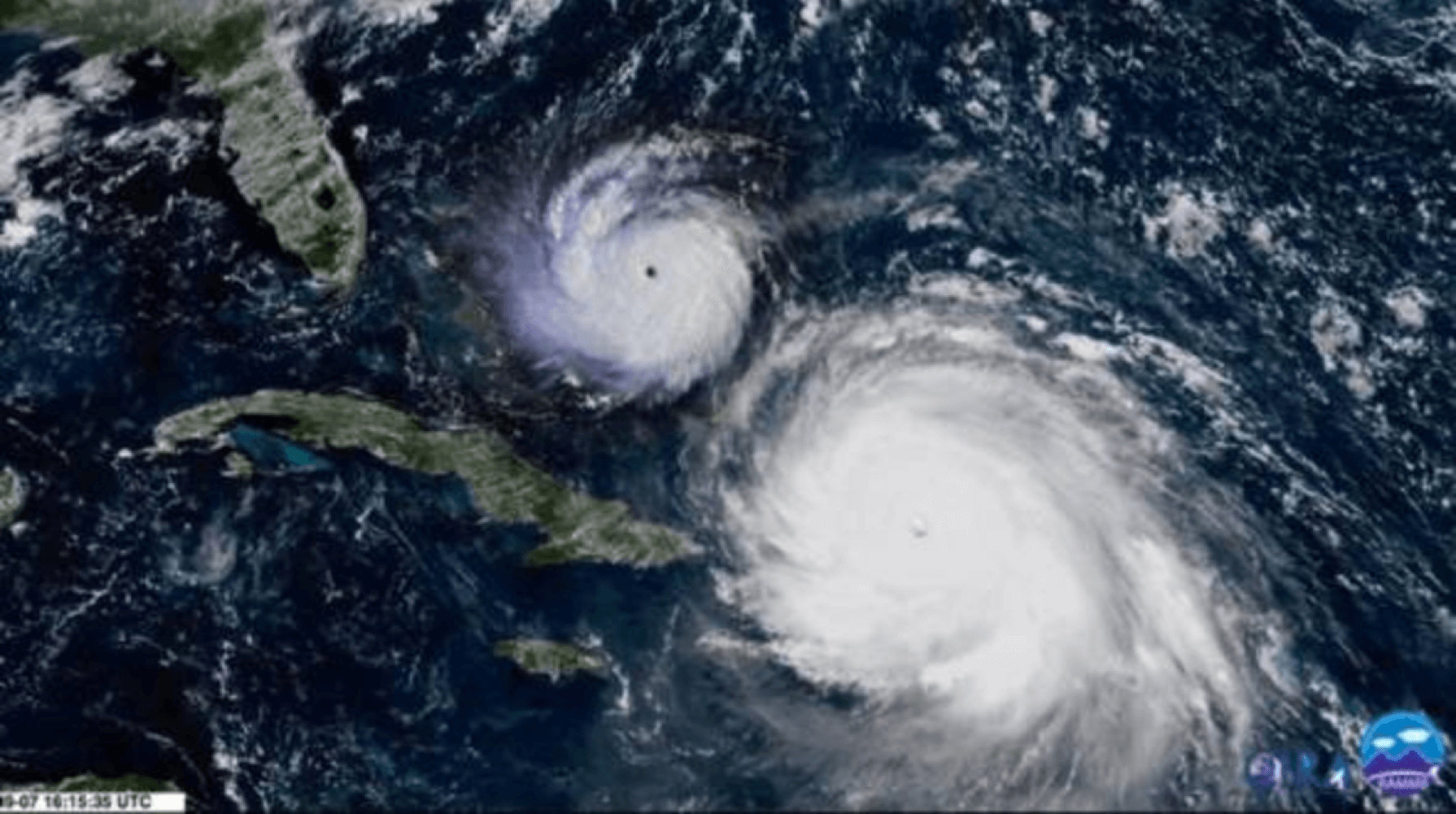 So, the question remains, what does this mean for the job markets in Houston and parts of Florida?
Well, let's look at the facts. In 2017, 78% of full-time workers said they live paycheck-to-paycheck, up from 75% last year (Source: USA today Aug 2017). That means as many as 95 million adults are banking on their next paycheck to survive. Taking into account displacement and business closures, hundreds of thousands of people, in both Houston and Florida, are going to need help, and fast.
What can you do?
While only time will tell what the lasting impact of Harvey and Irma will look like, we can all pay attention to the displacement figures and provide support through jobs and opportunity. Together we can rebuild the job markets and come back stronger than ever.