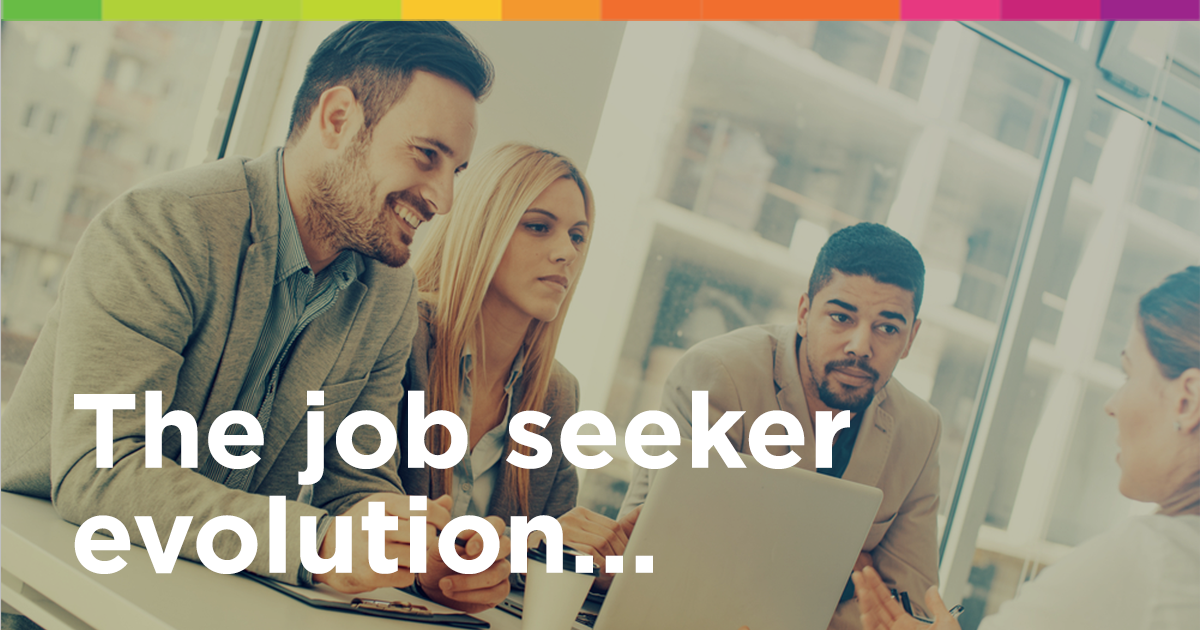 As the recruitment marketing world continues to evolve, job seekers have become increasingly elusive. The days of sending a job seeker from a newspaper ad to a recruiter are long gone. Now, we find that the average job seeker will interact with you 17-22 different times before completing an application. Yes, we said SEVENTEEN to TWENTY-TWO.
So, with that statistic in mind, what does the typical candidate journey look like today? While it tends to differ slightly from one candidate to the next, there is a general pattern that emerges.
Active:
Job Search > Company Reviews > Careers/General Social Media > Social Connect > Apply for a Job > Automated Company Response > Talent Community > Interview or Not a Good Fit
Passive:
Aware of Company > Served with an Ad > Company PR or Thought Leadership Content > Social Connect & Follow > Sourced > Connect with Employees > Apply for a Job > Interview or Not a Good Fit
We understand that knowing this can make candidate attraction somewhat intimidating, so the obvious next question is 'How on earth do you effectively communicate with candidates?'
There's no singular answer, but there are some common elements that exist in most successful recruitment strategies.
– Experiential thinking in the Digital Space
– Easy search and apply (mobile & desktop)
– Right time, right place
– Tailored messaging
– Marketing 'push' approach
– Understanding your audience
– Acknowledge and understand the need
In having these elements at the forefront of your approach, you will have a foundation from which you can build and communicate key value proposition points that resonate with many with top prospects.
Research has shown that the following value proposition points are where candidates place the most value:
Meaningful work:
Autonomy, select to fit, small empowered teams, work life balance.
Supportive management:
Clear and transparent goals, coaching, investment in development of managers, agile performance management.
Positive work environment:
Flexible, humanistic workplace, culture of recognition, fair inclusive diverse work environment.
Growth Opportunity:
Training and support, Facilitated talent mobility, self-directed dynamic learning, high impact learning culture.
Trust in leadership:
Mission and purpose, continuous investment in people, transparency and honesty, inspiration.
In support of these findings, companies with an inclusive talent pool generate up to 30 percent higher revenue per employee and greater profitability than their competitors.
So, what is the takeaway from all of this?
Well, for the most part, a candidate is still a consumer when it comes to how they make a decision about their career. Just think about how we buy products, but more importantly, how we make big buying decisions (housing, care for children, schools, cars, etc.). If you don't engage with them based on their needs and wants, you have very little chance of engaging them at all.
For more information on how to align your approach with that of a job seeker, let's talk.