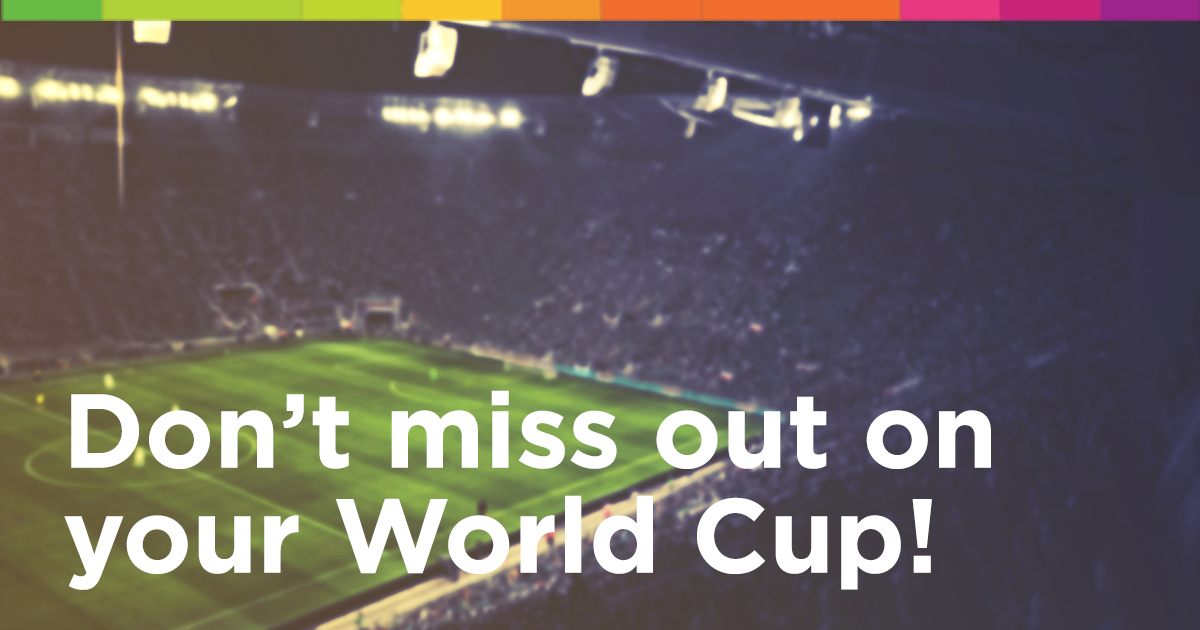 In suffering arguably the most embarrassing loss in their history, the U.S. soccer team will now miss out on their first World Cup since 1986. A 2-1 loss to Trinidad and Tobago, a nation comparative in size to the city of Philadelphia, condemning them to a spectator role a next summers tournament in Russia.
Why is this so catastrophic?
The catastrophe becomes apparent when you consider the scalable differences between the United States and their foes. As the third most populated nation and the most economically powerful, the United States should NEVER lose out to Costa Rica, Panama or Honduras, let alone all three. So, what does it all mean? Well, above all else, U.S. soccer will miss out on all of the $9 million they received for reaching the round-of-16 in Brazil. Add to that the loss of revenue from missed friendly games, ticket sales, and sponsorship deals this starts to become a bigger deal than most people think.
So, what can employers learn from the failures of a soccer team?
Don't be afraid to move on from the old, rigid processes of the past.
As you look through the ranks of U.S. soccer, there are many examples of old processes. None more literal than the re-appointment of Bruce Arena. After years of progress under Jurgen Klinsmann, Arena's appointment will be the talking point. There are, however, deeper rooted problems. If you look at any company or organization with a history of success, there's a common desire to grow and develop talent. The pay-to-play system in U.S. youth soccer is suffocating the development of soccer's next generation. For example, "National team right-back DeAndre Yedlin spent time in his youth at the Emerald City club in Washington. Current fees for under-11 players run at about $1,300 per season.". There are countless examples of this. The result? One 19-year-old rose among a group of old, has-been thorns in the national side. And the 19-year-old plays club soccer in Europe.
Lose the sense of entitlement based on your position in the marketplace.
We typically find that top consumer brands have little to no problems with candidate volume. A positive brand experience will shine a positive light on you as an employer and vice versa. Where things tend to go wrong is when you have to live up to the billing. A disconnect between customer experience, employee experience, and candidate experience is a recipe for high turnover and dissatisfied job seekers.
It's much more expensive to hire for the same role over and over than it is to solve the right problem first time around. It's also damaging to your consumer brand if you have a large pool of unqualified applicants that you have to reject. Unless, of course,  you're spectacularly good at saying no.
Remember, the last people who thought lowly Trinidad & Tobago would prevent the U.S. from qualifying for the World Cup was the U.S. Soccer Federation.
As U.S. soccer looks set to repeat the cycle of failure, and allow Sunil Gulati to run uncontested at the next United States Soccer Federation presidential election, learn from the mistakes they have made. Don't stifle the hiring and nurturing of top talent. Also, communicate honestly and effectively with candidates in the same way that you do with customers, so that, when your version of World Cup qualifying comes around, you succeed, not fail.
To learn more about applying these practices' to your organization, click here.