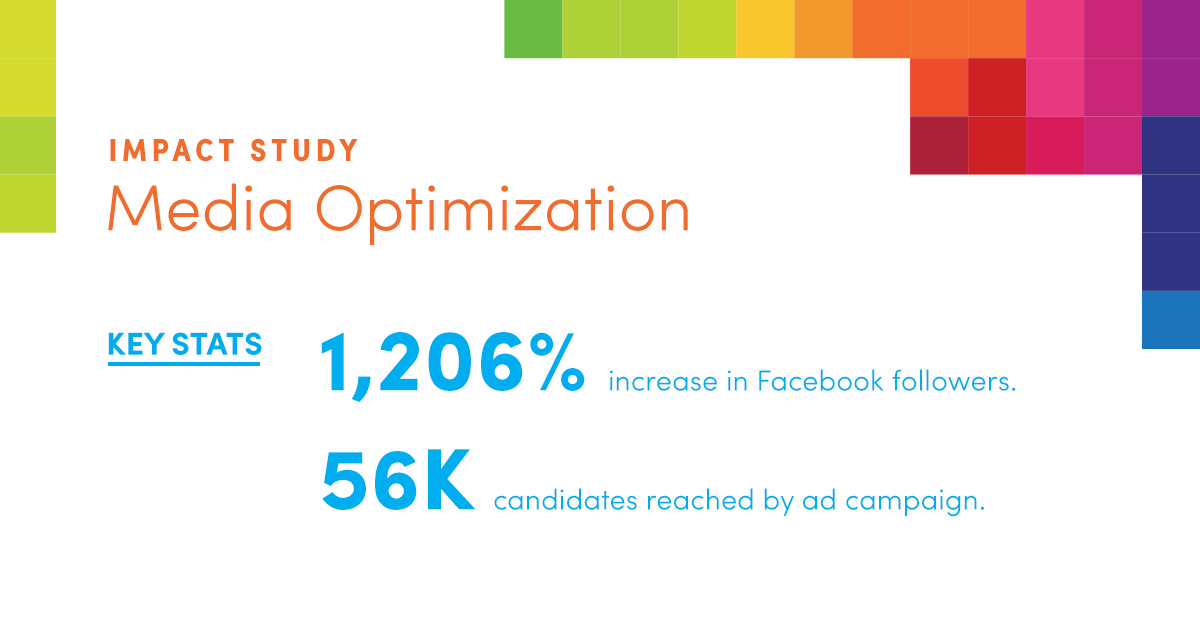 Social Media Creates A Qualified Candidate Pipeline
Known throughout the industry as 'The Original Regional Carrier', Arnold Transportation Services is a full service truckload carrier. Founded in 1932, today it provides Irregular Route Truckload Service, Dedicated Solutions and Logistics Support to customers throughout the South Central and Midwest states.
Challenge:
Using social media, Arnold Transportation sought to increase brand awareness to generate a stream of qualified candidates for future staffing needs.
Solution:
Bayard's social media specialists created and implemented a Facebook campaign targeting demographically appropriate professionals for Arnold Transportation.
Result:
After one month, the company's Facebook page had an astonishing 1,206% increase in the number of followers. The campaign ads reached more than 56,000 qualified individuals with a strong click-through-rate (CTR) of 5.14%. Most importantly, Arnold Transportation received 13 unsolicited direct messages from qualified job seekers seeking employment.
To learn more about how you can achieve your social media goals, click here.