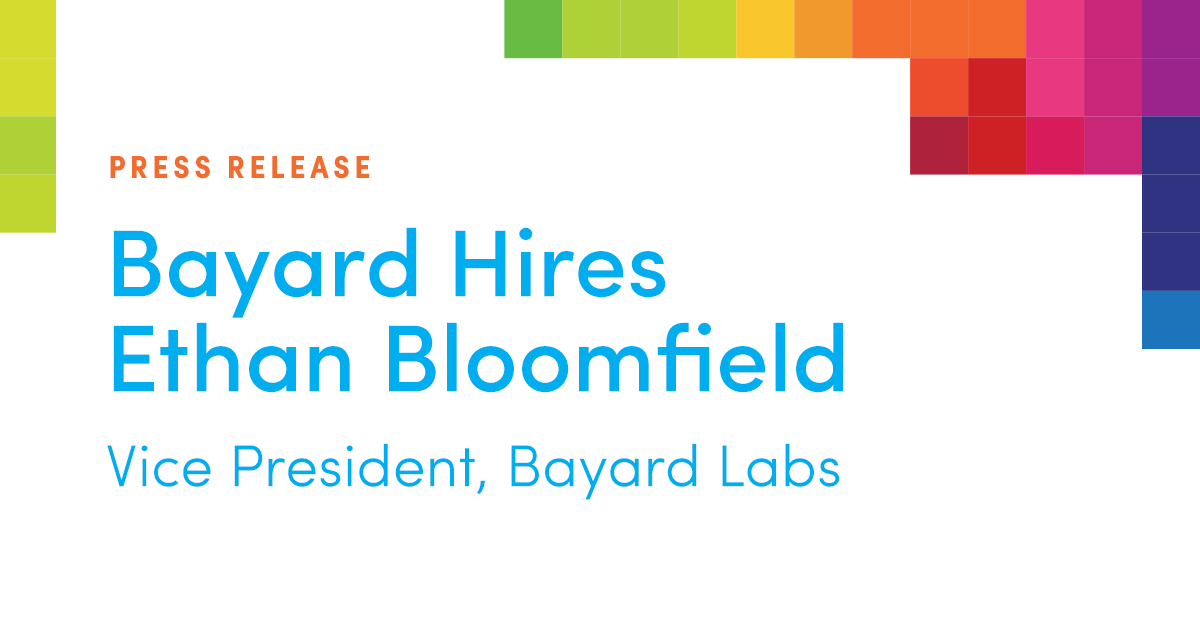 New York, NY – November 6, 2017 – Bayard Advertising Agency, Inc., a full-service digital brand agency, is pleased to announce the addition of Ethan Bloomfield to the team as Vice President, Bayard Labs. Ethan has been a valued partner of Bayard's for more than 11 years, working with the agency as a vendor, advisor and growth hacker.
"After working with Ethan on a number of game changing solutions through his companies like JobTarget, OneClick and ZipRecruiter, we felt the synergy was too strong to ignore. Over the past two years we have been working together with his team at VitalFew for special projects and now we are really happy he is a part of the Bayard team" says Louis Naviasky, Bayard's Chief Executive Officer. "Ethan brings new ideas wherever he goes. He's passionate about the field and is driven to help clients improve and expand their recruiting and talent marketing efforts with state of the art tools and innovative solutions."
Ethan will be exploring how we can create next generation Brand Reputation Management and bring data science insights into traditional processes to help clients make better decisions. He'll be working with Google and other notable innovators to identify cutting edge strategies to engage candidates beyond the application-transaction model. "Bayard was a natural fit for me. The team, the sophistication across the company, and the culture all support innovation at every level and that's an ideal proving ground for me to grow, and help our clients grow as well", said Ethan.
Congratulations to Ethan in his new role at Bayard and for his exceptional work in the industry. We are excited to see what comes next.
To learn more about Bayard Advertising, click here.