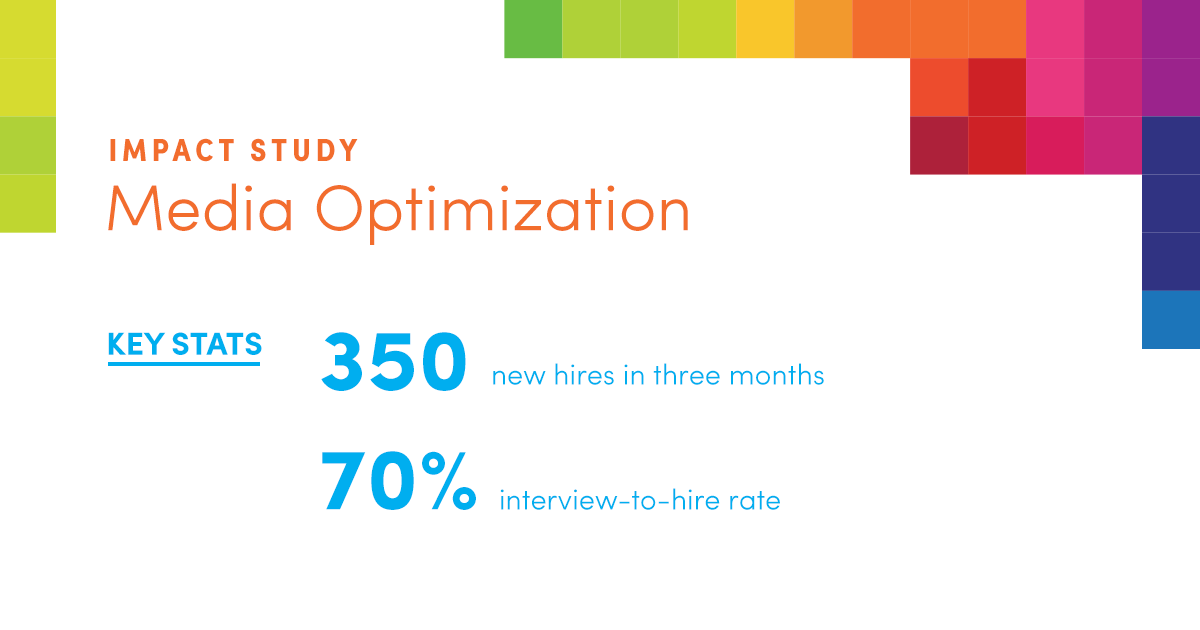 Career-specific Visibility Delivers Impressive Interview-To-Hire Conversion Rate
Headquartered in Rochester, N.Y., Sutherland Global (Sutherland) is one of the world's largest independent Business Process Outsourcing (BPO) companies. It employs over 30,000 professionals and has consistent hiring needs across its 40+ operations and business centers in Brazil, Bulgaria, Canada, China, Colombia, Egypt, Estonia, India, Jamaica, Malaysia, Mexico, Morocco, Philippines, Slovakia, Sweden, United Arab Emirates, United Kingdom and the United States.
Challenge:
Sutherland constantly seeks to onboard Customer Service Representatives (CSR) to support its client contracts. Annually, it hires more than 4,000 CSRs. Experimentation with aggregators left Sutherland with unsatisfying results; a $22K aggregator spend netted only 15 hires. In addition, outdated job descriptions and complicated application processes and unclear employer value propositions (EVP) contributed to low engagement and significant candidate drop-off. This put the company's future at-risk; its growth goals relied on a consistent and dependable flow of qualified applicants.
Solution:
Bayard designed, developed and launched SMART landing pages for CSR candidates in hard-to-hire markets. These landing pages had a user-friendly application to decrease drop-off. We also implemented a proven Pay-Per-Click (PPC) aggregator strategy to increase the visibility of Sutherland careers in identified regions and to generate weekly qualitative results.
Result:
Bayard's media strategy resulted in 350 candidate interviews, 70 percent of who were hired within the first three months. Our solution accounted for 31 percent of the total hires within our target markets and it provided the consistent candidate flow Sutherland needed to meet its business objectives. Throughout the duration of the campaigns, we were able to optimize PPC performance while maintaining agreed-upon cost-per-hire targets.
To learn more about how a smarter approach to the candidate experience might work for you, click here.