Hanesbrands, Inc. technical case study
As a job seeker, navigating the career site of a large corporation can be daunting. In fact, according to a study conducted by CareerBuilder, doing your taxes and buying a home are on a list of things that people find less difficult than searching for a job. Sure, we've made progress in helping a job seeker engage with your brand in a way that allows them to identify what a "perfect fit" looks and feels like. Nevertheless, the candidate still has to find that role within your company that works for them.
With that in mind, we worked closely with Hanesbrands' ATS provider, iCIMS to find a solution that better integrates the available data with the candidate experience. For Hanes, we studied existing analytics to find out where we could best impact a candidates journey, and while it will vary based on your target audience, here is a sampling of the many ways that you can improve your candidates' experience by better interacting with your Applicant Tracking System:
1. Sticky navigation that remains present throughout the candidate journey with an easy, intuitive search bar and autofill tool.

2. A multi-state "Explore Opportunities" section with live display of current job count and openings.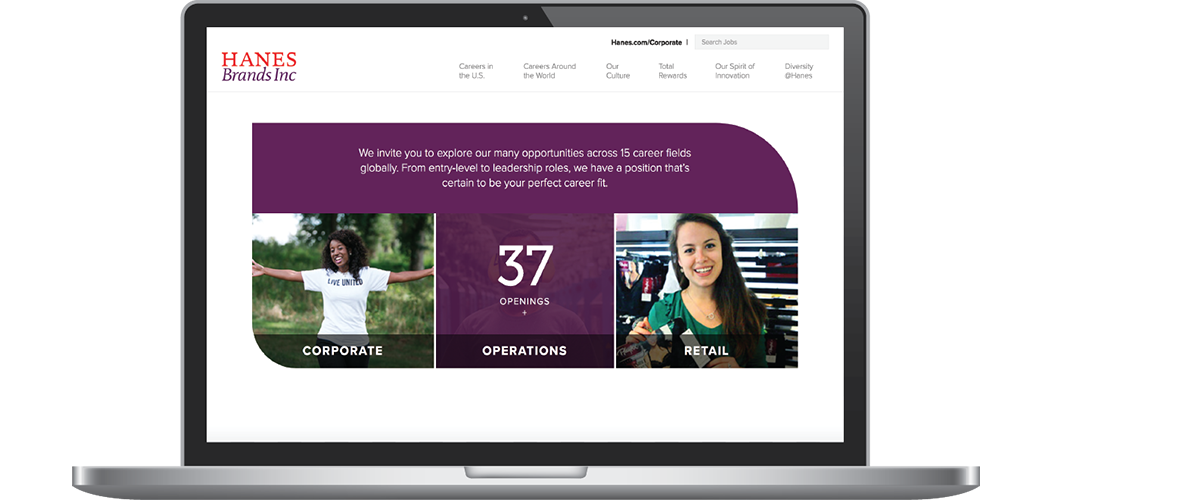 3. An editable featured openings section to showcase high-need roles via an interactive user dashboard.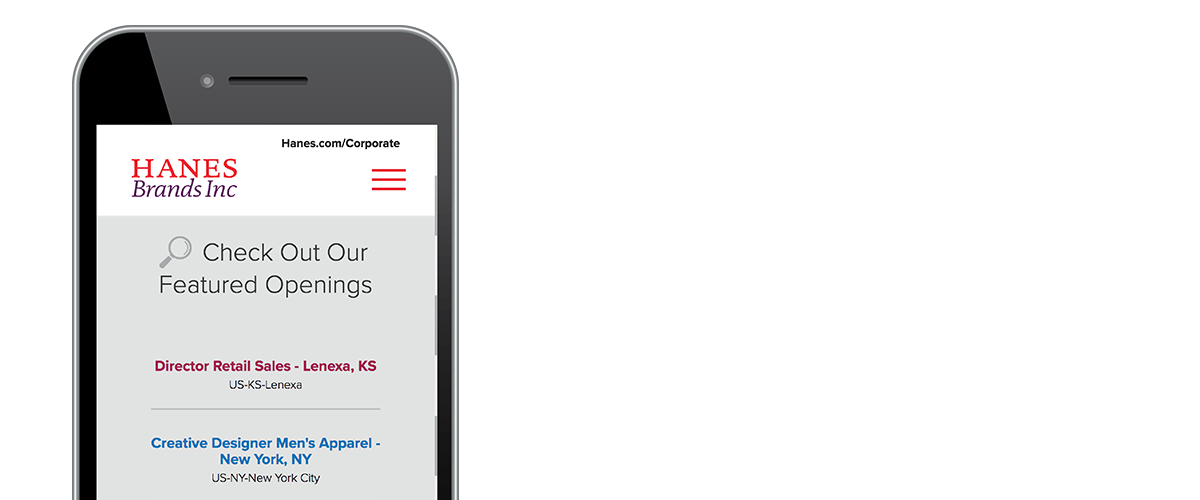 4. An interactive user dashboard to update and interact with job specific content such as featured openings.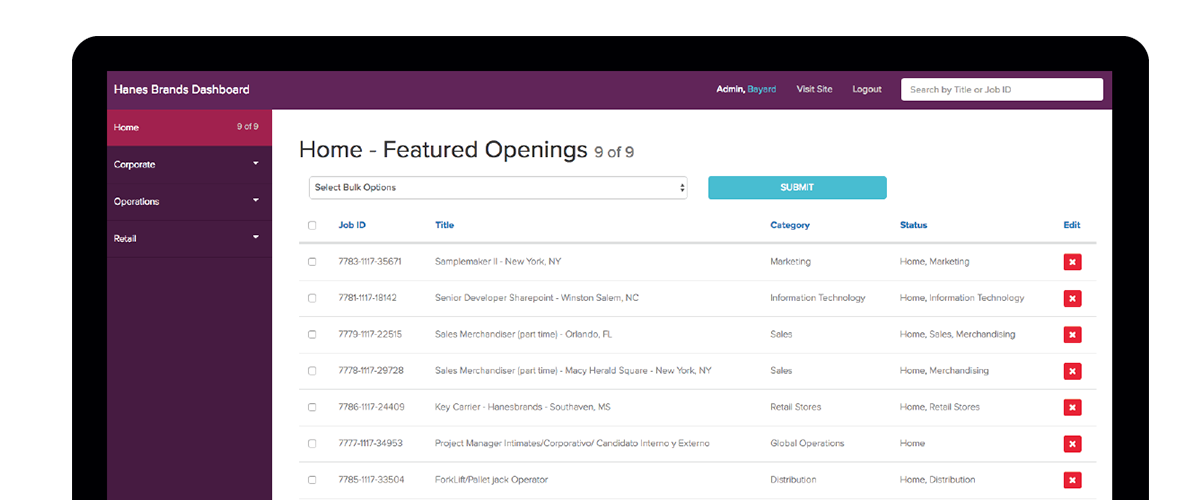 5. Interior landing pages for each job category with independent featured jobs functionality.
6. Custom search results page with database filtering tools.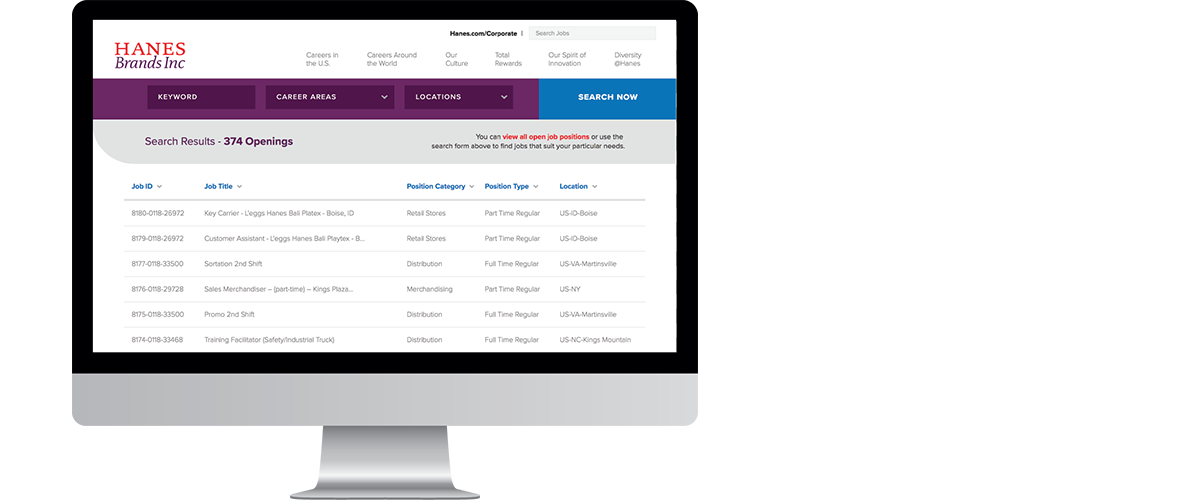 7. Next level job detail pages with direct application into iCIMS.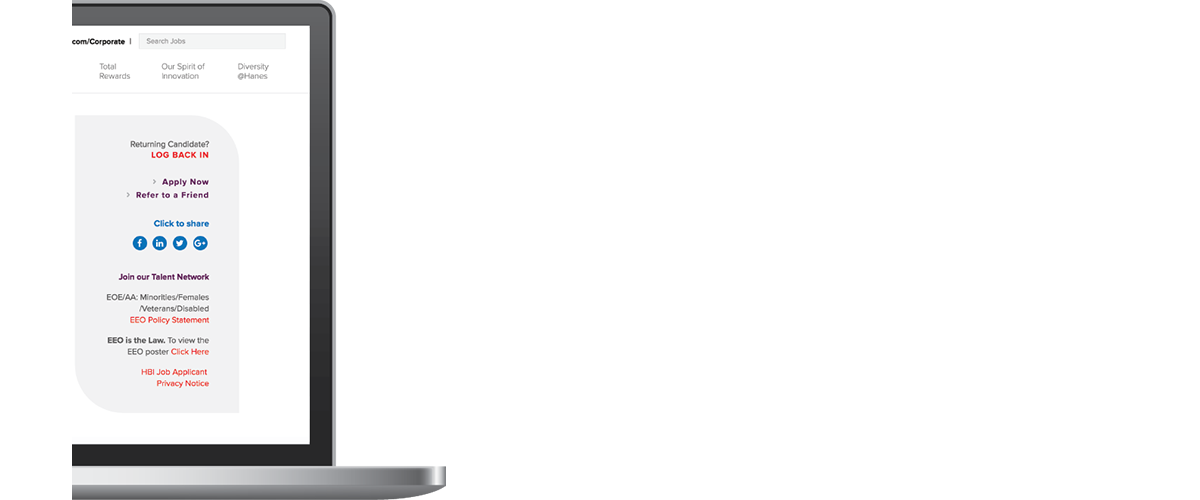 In a world where it is increasingly simple for job seekers to make almost instantaneous comparisons between one company and the next, the candidate experience is more important than ever. Improving the way a candidate interacts with and navigates your career site could be a differentiating factor when competing for top talent. Filing a tax return is less arduous than applying for a job because the likes of TurboTax have invested heavily in a vastly improved experience.
Click here to find out how you can follow in the footsteps of both TurboTax and Hanesbrands, Inc. by showing a little more love and improving their experience.