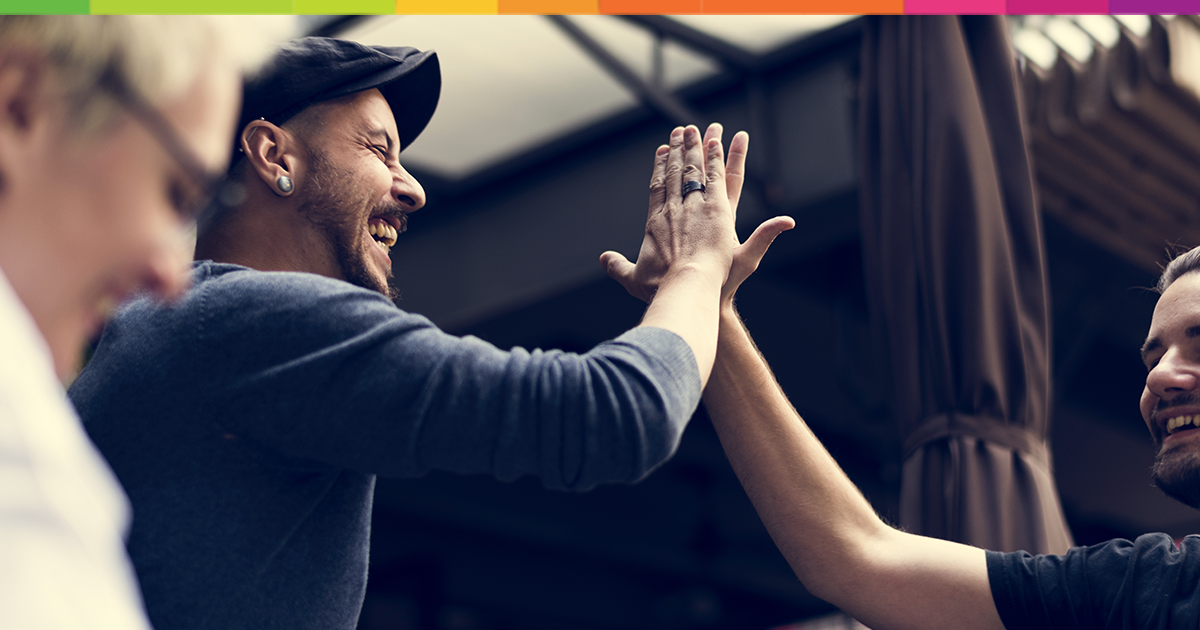 What is Brand Belonging to a consumer?
According to IBM, Brand Belonging is "the set of experiences that fortify individuals' sense of self through involvement in something greater than themselves." We no longer make purchasing decisions based solely on individual need, but take into account collective factors such as community and purpose. There are many examples of this in recent years as companies have exploded in consumer markets across the United States. The perfect example is the millennial start-up, Love Your Melon. Love Your Melon's business model is to donate 50% of their net profit to non-profit partners and charities that are seeking a cure for pediatric cancer. As a result, in 2016, a Forbes article reported that the company increased revenue from $61,000 to $18 million in 3 years.

What is Brand Belonging to a candidate?
As organizations work towards a more efficient hiring model, it's important not to make candidates guess when looking for a good fit. Connecting the emotional needs of your target audience with the understanding of what a day in the life of your employees looks like can significantly improve hiring statistics, specifically App-to-Hire ratio and Turnover. A "This is Belonging" campaign activated for the British Army, by Karmarama, represents one of the more direct examples of this. In response to a diminishing number of soldiers enlisting to the armed forces, they produced a campaign focused on showcasing real stories that depict the extreme elements faced by soldiers while fuelling an enhanced sense of pride and respect. The result? The British Army experienced a 139% increase in regular officer applications in 2017 vs. the same period in 2016.

Where does the overlap exist between consumer and candidate?
Now that we've established that Brand Belonging is impactful, how do we identify the areas of overlap from consumer to candidate, and more importantly how do we better activate it?
If we take IBM's six key consumer experience drivers and compare them to the leading candidate experience drivers, the comparison, while not one-to-one, is immediately recognizable.

Everyday Enrichment:
How does this relate to the careers experience? According to a Gettysburg College study, the average person will spend ⅓ of their entire life at work. It wouldn't hurt to enjoy it, right? As this stat starts to sink in, particularly with millennials, we're seeing more and more people take jobs based on cultural fit, rather than salary. In fact, 50% of candidates say they wouldn't work for a company with a bad reputation, even for a pay increase. (Betterteam Blog 2017) If you don't project a desirable day-to-day experience, you are almost guaranteed to miss out on top candidates.

Compelling Relationship:
46% of employees hired through referral programs stay for three years or more, while only 14% of those hired through job boards stay. (Jobvite)
Empowering your employees and fostering an inclusive, relationship-building work environment can not only help productivity but also boost your hiring and decrease turnover. It's time to activate your strongest employer brand asset, the people. Above and beyond that? Make the referral process quick, easy and intuitive. Don't make your people become the salesperson for your jobs and provide them with the stories to tell.

Trustworthy Excitement:
The perfect situation for a job seeker is to see a vision of what growth and development might look like at a stable company. We know, the dream scenario that is not always realistic. That said, according to a Gallup poll, 87% rate professional career growth and developmental opportunities as important to them in a job. If you can provide a view of growth and opportunity at your company, you immediately become an attractive proposition. Why? Job seekers, especially those early in their career, don't want to feel stuck in a role that might not be a good fit. Let them explore, without having to leave.

Activated Purpose & Empowered Community:
As previously mentioned, it's becoming increasingly important that consumers feel a part of something greater than themselves. The same applies to candidates. According to Glassdoor, company mission, vision, and values are among the top five things candidates look for when searching for a job. Communicating a strong sense of community and empathy for social issues will put you in a much stronger position to engage your target audience.

Empathic Innovation:
We often refer to it as showing a little love. If your employment brand is outdated and void of any real attention, you can bet your candidates will feel slighted. Now that it has become so easy to compare employment opportunities, you're judged on the job seeker experience as early as their first interaction. More significantly, 69% of job seekers are likely to apply for a job if the employer actively manages its brand. (Glassdoor)

Don't underestimate the power of belonging. Your communication of it might make the difference when competing for the next generation of talent.

For help better communicating your value proposition, click here.