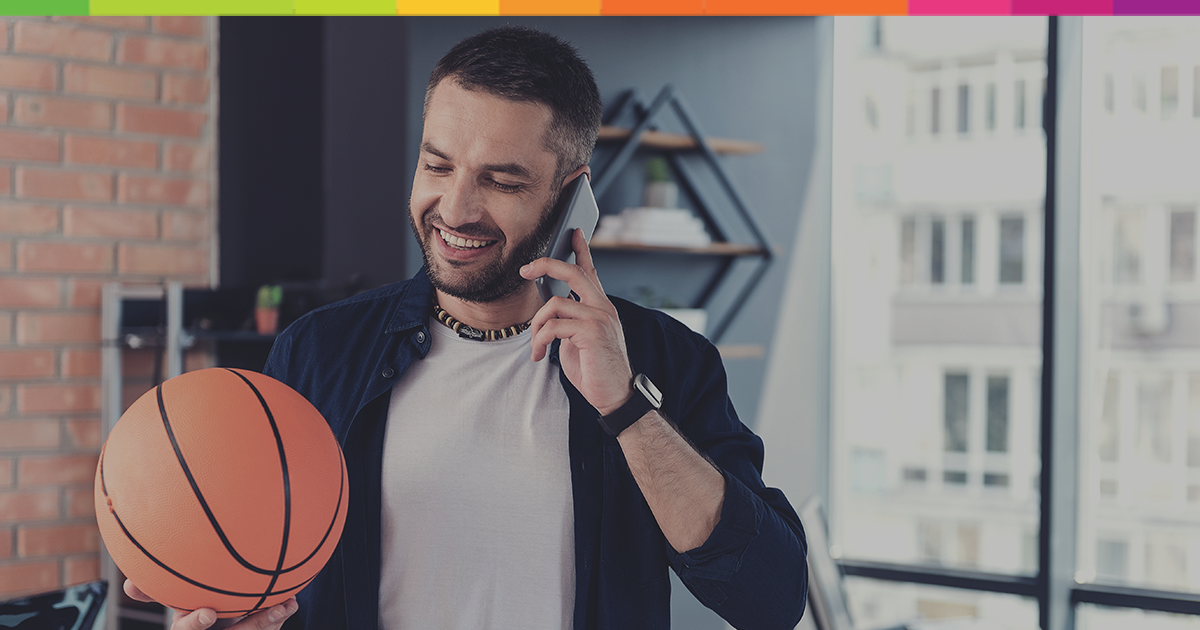 The NCAA's March Madness has undoubtedly lived up to its name, maybe this year more than ever. On March 17, the UMBC Retrievers shocked the nation by becoming the first 16-seed to beat a 1-seed. To put this into perspective, Las Vegas had Virginia as big favorites going into the game and, historically the 16-seed is 0-135 in 1 vs. 16 matchups.

How and why could this happen? Was it just a freakish off night for Virginia? Or did UMBC find a winning formula on that particular night?

Let's lay off Virginia for now and focus on UMBC. Regardless of how poorly Virginia played, there's no doubt that UMBC performed at something close to their optimal level.

We did some digging to see what we could learn and how it can apply to the everyday work environment.

In a study conducted by McKinsey, they found the one thing that improves performance more than any other thing in the workplace is the act of giving. Here's how they explain it…

"Rather, the single strongest predictor of group effectiveness was the amount of help that analysts gave to each other. In the highest-performing teams, analysts invested extensive time and energy in coaching, teaching, and consulting with their colleagues. These contributions helped analysts question their own assumptions, fill gaps in their knowledge, gain access to novel perspectives, and recognize patterns in seemingly disconnected threads of information."

I know, I know. What does this have to do with basketball? Well, the thing that McKinsey found to be so effective in the workplace is the exact thing that helped UMBC pull off the biggest shock in NCAA history.

Here's a breakdown of the key helping behaviors identified by McKinsey's research and how they apply to the UMBC basketball team…


Enabling employees to solve problems and get work done faster
In the aftermath of his team's historic victory, UMBC head coach, Ryan Odom, explained the simple secret behind the performance of his star senior, Jarius Lyles.

"I always just let him play," Odom said.

It's not often you see such autonomous leadership methods, but in the fast-paced environment of a basketball game, it worked! As technology evolves and labor markets tighten, the workplace is becoming a melting pot of split-second decisions and the ability to act autonomously is increasingly necessary.


Enhancing team cohesion and coordination
Expanding upon his methods, Odom continued, "I never hold him back. When he gets going like that it breeds confidence in other guys."

If you peel back the curtain on anything that is expected to perform, you will find a catalyst. It could be a star player, a leader, even the energy source of a particular product. When listening to Ryan Odom's glowing review of Lyles' performance, he left us with no doubts as to who is UMBC's catalyst. That said, what's even more impressive is that Lyles and his teammates seem to embrace the dynamic and feed off it. The final stats show that UMBC not only won the scoring battle but also recorded more than three times the assists that Virginia did, proving that they are a tighter, more cohesive unit operating behind their catalyst.


Ensuring that expertise is transferred from experienced to new employees
On this historic night, in what could have been his last game as a UMBC Retriever, Lyles, lead the way with 28 points for a team that featured three underclassmen. Nothing epitomizes leadership and mentorship more than, on a stage so unfamiliar to some, grabbing the situation by the scruff of the neck and setting a positive example. In fact, four of the starting five ended the game with double-digit scoring numbers.

Habits are contagious, make them good ones!


Establishing an environment in which customers and suppliers feel that their needs are the organization's top priority
There's no greater feeling than appreciation from those you work so hard to impress. Whether your fan is an executive, a client, or a stadium full of exuberant college kids, we can all appreciate the passion for the cause shown by UMBC senior, Jourdan Grant.

"It felt like my soul left my body, man," Grant said. "When I walked over to the sideline and up in front of the sea of yellow of our fan section, they were going crazy with us. And to look back and see my teammates going crazy, too, man it's unbelievable."

To learn more about learning, building and communicating an effective workplace culture, click here.


Additional sources: ESPN