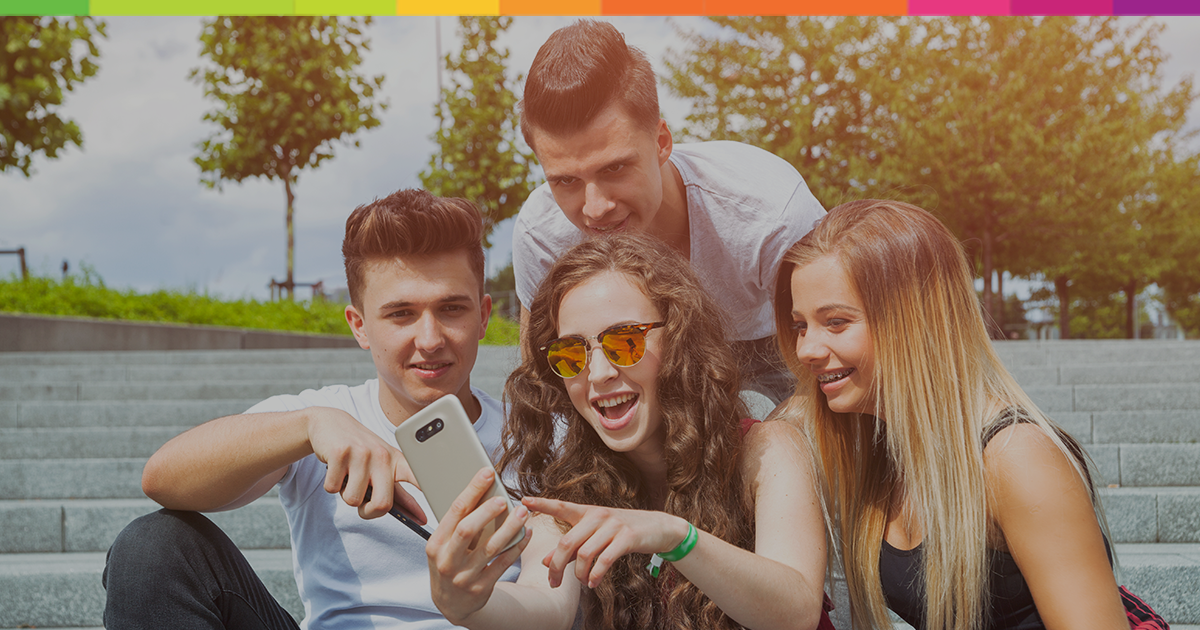 With the unemployment rate sitting at 4.1%, companies, large and small, are struggling to hire skilled employees and have been forced to get creative when sourcing talent.

Enter Generation Z. While unemployment for teens is at its lowest rate since 1969, it's still considerably higher than that for the existing workforce. With 13.3% of 16-19-year-olds unemployed, there's an opportunity to invest in an audience that is eager to advance and learn. While we understand that teens do not represent a direct replacement for hiring a highly skilled worker with 10-years of experience, many teens are a better fit than you might think and have a substantial long-term upside.


Why should companies consider hiring teens?
– On the back of the most recent recession, high schools across the country made a conscious shift towards teaching employable skills. In fact, many teenagers need less training on the technical aspects of a job than older, more experienced candidates.

– As the world continues to sprint head-on towards automation, it's critical that employees invest time and resources into being tech savvy. The value of Generation Z is that being tech savvy comes naturally. They don't know a world in which people are not.

– As companies continue to feel the labor crunch, there's a lot of pressure on lawmakers to lessen regulation on teens in the workplace. As reported in the WSJ, we have seen a "U.S. House bill filed in March would amend regulations that prevent commercial truck drivers under age 21 from crossing state lines." Many think this will be the first of many, spanning all industries.


How do I entice a teenager to work at my company, I'm not an exciting start-up?
– Stability: Contrary to the "job hoppers" label given to millennials, Generation Z is looking for a more stable career path having witnessed family members struggle through times of financial crisis. If your company provides a glimpse of not what a job looks like, but a career, then you will be a viable option.

– Flexibility: Embrace the fact that teenagers need flexibility. Many teenagers looking for work are deeply immersed in school programs, extra-curricular activities, even starting their own business. Don't be the reason those things fail, work with them and they will work with you.

– Offer a path to college/university: Teenagers are no longer looking to make a quick buck. They are invested in their future and are much more likely to choose an employer that will invest in it too. A recent article published in the Wall Street Journal outlines pay discrepancies based on education level. It would be a mistake to assume teenagers are unaware that "the median full-time worker, older than 25, with a bachelor's degree, earned $1,286 a week during the first three months of 2018, labor data show. That is $573 more than for those with only a high-school diploma and more than double the earnings for high-school dropouts."


How to hire teens…
– The number of touchpoints on which the modern job seeker will engage with you is somewhere between 18-22. That being the case, you must provide a positive, engaging experience across all mixed media platforms, including the mostly forgotten job posting. Make the process friendly for mobile users!

– Speed up the recruitment process. As competition increases and the attention span of your audience decreases, it's important to make your hiring process quick and intuitive. Nothing will make you more likely to lose to a competitor than an arduous hiring process. For more on this point, check out a recent post on how to speed up your recruitment process.

– Engage them in person. As much as the latest generation is immersed in technology, they value face-to-face interaction when it comes to the workplace. Numerous studies point to in-person interviews, mentorship, and training programs as non-traditional benefits/perks that may tip the scales in your favor.


To dig deeper into what your value proposition might be for teens and where to find them, click here. We would be happy to talk in more detail.